Welcome to Our Practice
At Guelpa Dental Arts, we are passionate about your smile and comfort. Your smile is one of the first things other people notice. If you want a beautiful, healthy smile and exceptional dental health, Guelpa Dental Arts and their caring team strive to provide patients in Florida the highest quality, most comfortable dental care in a relaxing and state-of-the-art environment.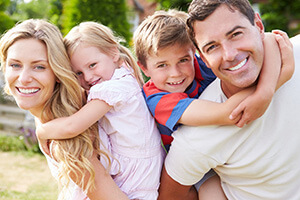 We provide the latest, most advanced cosmetic dentistry in a comfortable and friendly atmosphere. Using the most advanced instruments available and the highest quality laboratories in the country, we offer patients the most that the dental arts have to offer with minimal discomfort.
Thank you for visiting our website. Please call or email our office if you have any questions. We look forward to providing you and your family with the best dental care possible.
Extreme Makeover - Changing lives with beautiful smiles. An extreme smile makeover can change your life. A simple bleaching treatment can change your outlook. A myriad of cosmetic dentistry enhancements in between can make just the difference you are looking for in your smile and life. At Guelpa Dental Arts, we work with you to create the smile you've always wanted.